Priya is being a nerd studying in the library. Kala, her newest pantyhose girlfriend sees her and decides to tease Priya right in the library. Kala knows that Priya loves pantyhose feet on her cock so tortures Priya with the mean old librarian watching them like a hawk!...
27 December 2016 ( 186 ) comments 0
These are pictures for the new site layout...
27 December 2016 ( 118 ) comments 0
Who gives the best blow job? This is a question that comes up between Amanda and Nicole. We all know that this question can't be answered by words so, when they see Lisa Jane in the mall, the contest is on! The new assistant Lyndsay doesn't have a cock but is still part of the competition. Who wins? Can't spoil that for you! ;)...
27 December 2016 ( 125 ) comments 0
Amanda and Nicole are on a European vacation. Nicole wants to have fun with a couple escorts but Amanda is having way to much fun shopping and spending all the money! Amanda sees a shoe store and can't resist going in. The salesman thinks he found a sucker that will buy tons of shoes. He quickly finds that Amanda and Nicole are not your normal customers!...
21 December 2016 ( 246 ) comments 0
There is a company secret that is so important, Alexis has to go herself to get it. This secret formula could mean hundreds of millions of dollars for the company. Coming back from Norway, the helicopter is landing. When she comes to, she meets a mysterious Russian Dickgirl. There is some hot sex but, is there more to this story?...
21 December 2016 ( 146 ) comments 0
Natsumi is back in Japan but still horny for some pussy! A horny guy follows her on the train and tries to catch a few pics on his phone. He soon finds that Natsumi is a futa! There is cute office girl on the train that gets Natsumi's cock hard. Now there is a full scale orgy right on the train!...
21 December 2016 ( 149 ) comments 0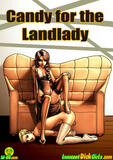 In "Behind in the Rent," Christine could not pay the rent so her Latina shemale landlady fucked her silly. Christine left a lot of her stuff behind. When Tommy hears this story, he thinks that Candy can charm her way into the Latina landlady's heart. Candy gets something throbbing from the landlady but it's not her heart!...
21 December 2016 ( 134 ) comments 0
After a long first year at college, Priya and Christine just want to let off some steam! When they head back to Priya's house, the find a gift Priya's mom, Smitha, left for them. A big box of Wolford pantyhose! These two hot, Tgirls try on pantyhose get pantyhose foot jobs and blow jobs!...
21 December 2016 ( 179 ) comments 0
Categories: Magazines / Comics...
21 December 2016 ( 110 ) comments 0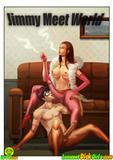 We all know Alexis is a busy woman. To do a few chores around the house, she hires the boy next door. When she comes home from work to find the boy in her lingerie, there will be some hot, steamy results. Alexis' big, fat cock might find a new place to play!...
21 December 2016 ( 148 ) comments 0
-