They are beautiful and so hot you can't tell that these chicks have dicks! That's why what makes these gals so glorious and so hard to resist!...
Yesterday, 14:11 ( 94 ) comments 0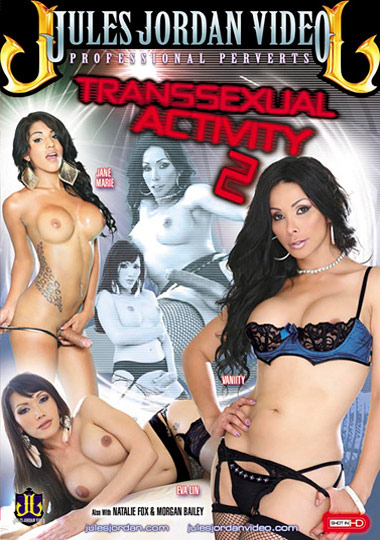 Straight from mens darkest desires, these multi-functional equipped hot transsexuals fulfill the fantasies of the most perverted! You won't believe they have cocks!...
21 April 2017 ( 58 ) comments 0
The king of nasty anal antics, director Jay Sin, turns his probing camera on the forbidden world of she-male sex. Jay's "TS Playground" features the kind of luscious ladies who pack a big, up-front bonus, and these exquisite creatures enjoy all kinds of raw, filthy sex with men, women, themselves and each other! First, gorgeous redheaded she-male Eva Lin gets dominated by her punky employer, bitchy transsexual Danni Daniels. Mistress Danni shoves large balls into Eva's greased-up anus; she...
1 February 2017 ( 267 ) comments 0
Prepare to be shocked with raw passion and wild gender-bending sluts! They want to be objectified and they are lead by the most gorgeous Transgender babe in town, Eva Lin!...
8 January 2017 ( 995 ) comments 0
Fearless sexual pioneer Joey Silvera presents another wild excursion into the mysterious and exciting world of amazingly feminine she-males....
25 August 2016 ( 152 ) comments 0
They're on the block, ready to suck cock! Then fuck you with their cock!...
19 July 2016 ( ) comments 0
Hardcore tranny masturbation and toying with huge cocks and tightly stuffed holes!...
18 May 2016 ( ) comments 0
Castro Supreme and Ramon have insatiable sexual appetites to match the monster cocks they're packing!...
10 May 2016 ( ) comments 0
Time to watch some hot transsexual solos in "Trans at Play 2"!! Some of the most beautiful transsexuals in the world with a sex drive to match....
24 January 2016 ( ) comments 0
This guy's prepared a romantic dinner for the girl he's been hoping to lay, but she'll fuck his ass for dessert....
3 July 2015 ( ) comments 1