...
Yesterday, 19:02 ( 19 ) comments 0
Anabolic has boldly gone where few have dared to go at all!...
Yesterday, 02:47 ( 100 ) comments 0
It's an all out full blown anal intensive Transvestite orgy!...
Yesterday, 02:38 ( 84 ) comments 1
Starring: Rayssa Barbie, Naomi Chi, Sienna Grace, Alexa Campbell....
22 February 2017 ( 274 ) comments 0
Until you get to the nitty-gritty unwrapping the total package..."You'd Never Know" what pleasures lurk beneath that bikini, or plump out that panty. They're expert if not intuitive cockmiths, and love to get their asses reamed and rammed. And if you're so inclined...they can return the favor and flavor!...
22 February 2017 ( 162 ) comments 0
American she-males who love hardcore fucking... it just doesn't get any better than that! Getting their tight assholes pummeled is what they love best and it just wouldn't be any fun if you couldn't watch! Nothing but 100% transsexual and ass pounding action! What goes better with apple pie than she-males?...
22 February 2017 ( 148 ) comments 0
"Be prepared," the scout motto, certainly has significance for these Latin She-males. They are equipped for any takers. They can please and be pleased by the most discerning lovers and enjoy every bit of it. Watch as they find a partner in the most unlikely place and lead them to the "usual place," for all the pleasure they can arouse. Once done, it's on to the next conquest....
22 February 2017 ( 126 ) comments 0
Portuguese word of the day: "Boneca" = Shemale Baby Doll. Ed "baby-doll" Hunter has found still more beautiful, seductive girls with that extra-special something! A true bonus...or actually, if you're willing, bone-up-your-ass! 4 Brand New Transsexuals! Shapely bodies, beautiful faces, lovely tits 'n curves, and they love gettin' fucked in the ass. And as a bonus...Ed's throwin' the dick for free!...
22 February 2017 ( 109 ) comments 0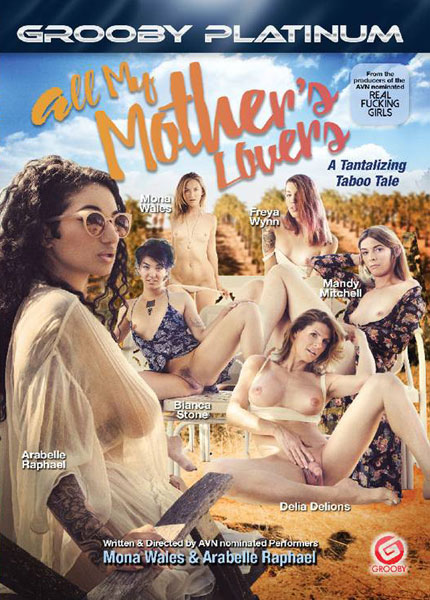 Young Freya finds herself following in her mother's footsteps to the front door of a lesbian commune and into the arms of her mother's lovers. Seduced by the beautiful women living on the countryside estate, this is sensual tale of a naive girl's sexual awakening....
22 February 2017 ( 176 ) comments 0
These hot little Asian sluts have a secret... a really BIG secret that they can't wait to show you: massive cocks! These trannies would be able to fool almost anyone... until they whip'em out, of course! Watch as they get down and dirty like the filthy whores that they are!...
22 February 2017 ( 129 ) comments 0
-