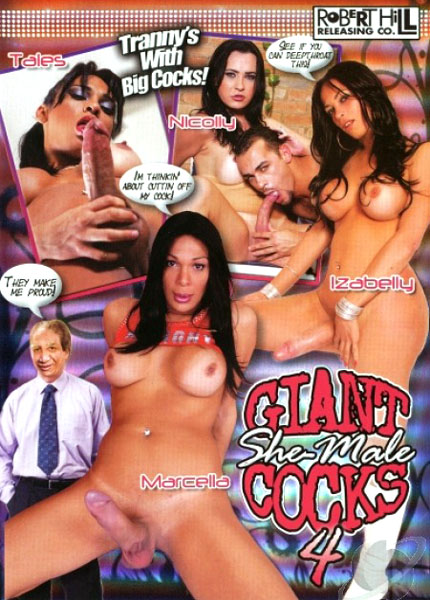 See if you can deepthroat this! I'm thinkin' about cuttin off my cock! They make me proud! I will stick it in your ass and fuck your throat!...
11 April 2017 ( 639 ) comments 0
Trannies are taking it and giving it up. Men are being offered by their women to trannies for an elated amount of fun....
8 April 2017 ( 510 ) comments 0
Sure they're young, but that just means they try harder. Because they get harder, lovely girls who turn guys on because they're more than just girls.....
8 April 2017 ( 612 ) comments 0
Their soft round tits just beg to be played with. All of the best of feminine sexuality with the addition of a cock!...
8 April 2017 ( 636 ) comments 0
These super slutty shemales suck, fuck and GET fucked like they have something to prove! And here at Robert Hill, we say "The proof is in the pudding."...
4 April 2017 ( 765 ) comments 0
For these oversexed tranny sluts it's always "The more, the merrier"!...
2 April 2017 ( 636 ) comments 0
...
31 March 2017 ( 723 ) comments 0
...
31 March 2017 ( 561 ) comments 0
Don't worry and do not fear! There's plenty more of unlimited transsexual cock banging here! There's plenty of sexy tranny's huge ass, uncut power cocks ready to shoot spunk down your throat or on their belly's at any time you so please! These sexual creatures are insatiable, and will welcome your cock inside of their tight, phat ass at any given moment, at any given place, so cum one, cum all and experience the magic that you've been missing out on!...
28 March 2017 ( 570 ) comments 0
Director Joey Silvera travels the world in search of the sexiest, horniest, most feminine, but best-hung she-males. If he thinks they've got the required look, personality and functionality, they can try out for his camera. She-Male Idol: The Auditions 2 is nine successful transsexual greet-and-meats; we get to meet the young, prospective talent, and they greet us by pumping the meat that plumps from their panties till they can't help spilling spunk. For some sexual adventurers the allure of...
24 March 2017 ( 718 ) comments 0
-