Britany is back for another machine ass fucking! She loved her visit so much that she had to come back for more. First she maneuvers herself in standing position and the machine fucks her good. Next, she bends on her hands and knees and the machine does some serious ass fucking! Britany is one satisfied customer....
Today, 03:14 ( 51 ) comments 0
Don't be fooled by these ladies pretty faces and smoking hot bodies - they're packing a cock and balls. Watch as these Sluts Packin' Nuts suck each other off and fuck each other hard in their tight asses just the way they like it....
Yesterday, 19:23 ( 88 ) comments 0
Check out these cute trannies and watch the thrilling way that they fuck! It's a shared bouncing basket of goodies with these hot hard tranny sluts....
Yesterday, 19:19 ( 92 ) comments 0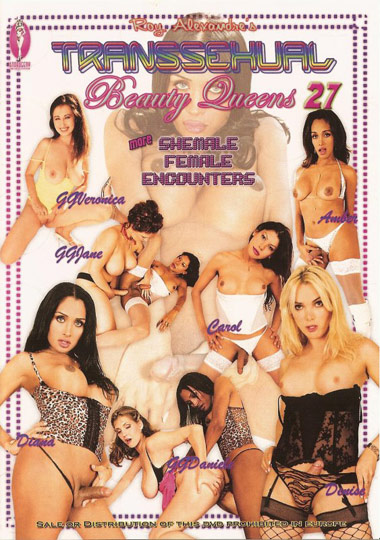 Four pretty transsexuals show that they really know how to please a lady! Not only do these awesome shemales fuck screaming females in every hole, they also let the ladies use strap-ons to pound their tight tranny asses! This is the shemale-female encounter you've been craving....
Yesterday, 19:14 ( 63 ) comments 0
What a party these Tgirl's are having. They're getting the party started and they want you to join them and their set out to get you off. Five scenes and only 100% she male action. All scenes except for scene three are with men. Scene three includes a threesome with a Tranny, male and female. It's so hot and you're invited to this party!...
Yesterday, 19:10 ( 72 ) comments 0
Anabolic has boldly gone where few have dared to go at all!...
Yesterday, 02:47 ( 108 ) comments 0
It's an all out full blown anal intensive Transvestite orgy!...
Yesterday, 02:38 ( 100 ) comments 1
Starring: Rayssa Barbie, Naomi Chi, Sienna Grace, Alexa Campbell....
22 February 2017 ( 290 ) comments 0
Until you get to the nitty-gritty unwrapping the total package..."You'd Never Know" what pleasures lurk beneath that bikini, or plump out that panty. They're expert if not intuitive cockmiths, and love to get their asses reamed and rammed. And if you're so inclined...they can return the favor and flavor!...
22 February 2017 ( 165 ) comments 0
American she-males who love hardcore fucking... it just doesn't get any better than that! Getting their tight assholes pummeled is what they love best and it just wouldn't be any fun if you couldn't watch! Nothing but 100% transsexual and ass pounding action! What goes better with apple pie than she-males?...
22 February 2017 ( 154 ) comments 0